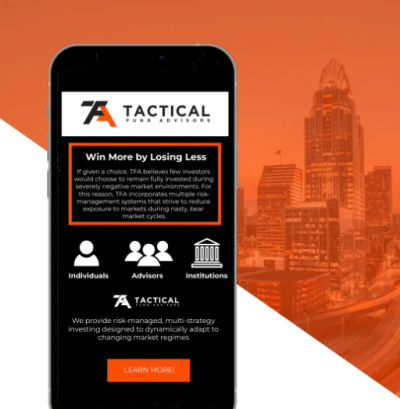 As the newest dimension to the "TFA Expanded Community," the TFA/Chalice partnership now offers tactical mutual funds, bringing real and immediate value to the Chalice network of Financial Advisors across America.
Tactical Fund Advisors (TFA), a registered investment advisory firm, managing five tactical mutual funds, today announced a new strategic partnership with Chalice Network, a professional network of 60,000+ financial advisors that provides a marketplace of tools and services to help advisors grow their business. TFA's tactical mutual funds will now offer their risk management solutions to Chalice advisors.
Interested Chalice Financial Advisors can receive a complimentary consultation from Tactical Fund Advisors by clicking the button below.